Mentors are a long-established fixture of the fashion industry:
Christian Dior was a mentor to Yves Saint Laurent, who subsequently succeeded the couture designer having been introduced by the editor of French Vogue in his late teens.
Oscar De La Renta cites Cristóbal Balenciaga, the renowned Spanish courtier, as an important influence in his career stating there could be "no better mentor for a young man with fashion aspirations."
Balmain Creative Director Olivier Rousteing attributes his success to the guidance of Roberto Cavalli and his wife Eva, claiming "They helped me grow professionally and as a person."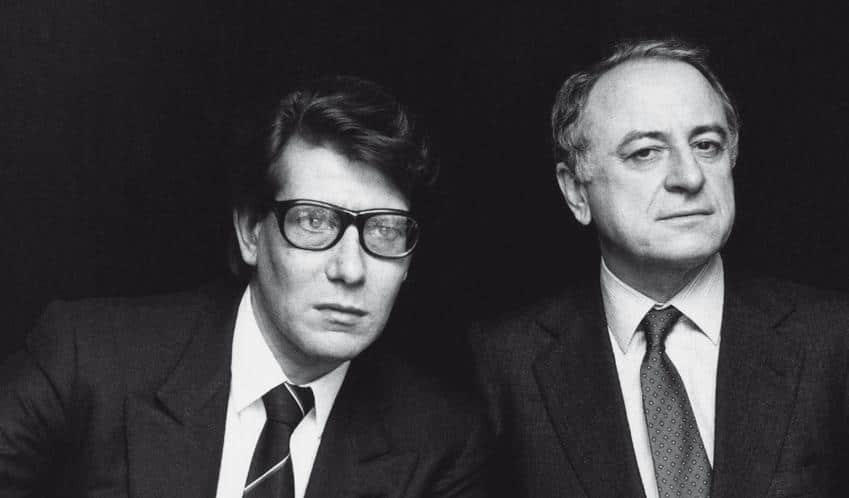 The term "mentor" is thrown around quite often, and normally quite liberally. But then you also have managers, coaches, tutors, mothers, councillors, friends, and lovers. So what is the benefit of another person to divulge your life to? Is that what a mentor is for? Not really.
A mentor in its strictest definition is an experienced and trusted adviser. Moreover within a professional setting but this is not always the case. Seemingly everyone has their own understanding of what a mentor relationship means to them, and they are not wrong in doing so because mentorships really are about just that. Relationships.
One common misconception is that mentor and coach are interchangeable words. Though they may both help you develop your career this is definitely not the case. Coaching relationships are usually finite in nature, they are a solution to an issue or means of growth for the here and now. The key attribute of a mentor is the long-term relationship and, as a result, development of the mentee. They are not necessarily someone who oversees your daily tasks but is there to offer wisdom and support as you progress. But as with any long-term relationship, it's not all about you and the relationship should be one of mutual understanding and respect. In a truly great mentorship, both parties should be willing to invest themselves so that they both end up learning something new and improving their lives, be it professionally or personally.
Being mutually beneficial is an extremely important factor to remember when seeking a mentor in your life. Ultimately you're looking for a mentor because you have a goal, a dream, a calling - whatever you may deem it. A mentor should be someone that makes your journey to success that little bit easier. So make sure you seek out guidance and care from someone who knows what they're talking about and what you're talking about too. If it's someone you don't know, take the time to research and don't let them do all the work. Come prepared and have your questions ready.
Often, powerful leaders attribute the advice of one or two strong mentors when asked about their success. As much as you can discuss leadership in your Business Studies class, more often than not this is something you learn outside of school in a more hands-on and practical way. Still not sure you need a mentor? You can only self-teach so much, a good mentor should challenge you, opening you up to new perspectives. They are definitely not there to hear about your issues with your co-worker across the desk from you, so maybe leave that to your trusted friend or cat. But if you are looking to grow yourself professionally, want to avoid making those beginners mistakes, and are ready for some tough truths, perhaps it's time to seek out a mentorship in your life - perhaps they're hidden in plain sight!